Ultrasonic Food Cutting System
Sistem pemotongan makanan ultrasonik terdiri dari tiga bagian: generator ultrasonik , transduser ultrasonik , pemotong ultrasonik (paduan titanium). Sistem pemotongan makanan ultrasonik yang digunakan pada mesin pemotong makanan merupakan inovasi. Karena bisa sangat meningkatkan efisiensi produksi dan menurunkan biaya tenaga kerja. Terlebih lagi, setelah memotong, permukaan material soomthly dan cantik
Prinsip kerja pemotongan sari makanan ultrasonik:
Generator ultrasonik yang menghasilkan getaran frekuensi tinggi dan transfer ke pemotong makanan ultrasonik dengan frekuensi 40kHz atau 20kHz yang tinggi, sangat mengurangi resistansi gesekan pada permukaan pemotongan. Gesekan ringan seperti ini membuat cutter maitain bersih dan tidak menempel. Sementara, setelah dipotong, permukaan materialnya bersih, cantik dan tidak cacat.
Keuntungan dari sistem pemotongan makanan ultrasonik:
1. Kinerja stabil, mendukung kerja terus menerus.
2. Tahan lama, komponen utama mengadopsi bahan impor.
3.Reasonable desain, mudah untuk menginstal dan debug.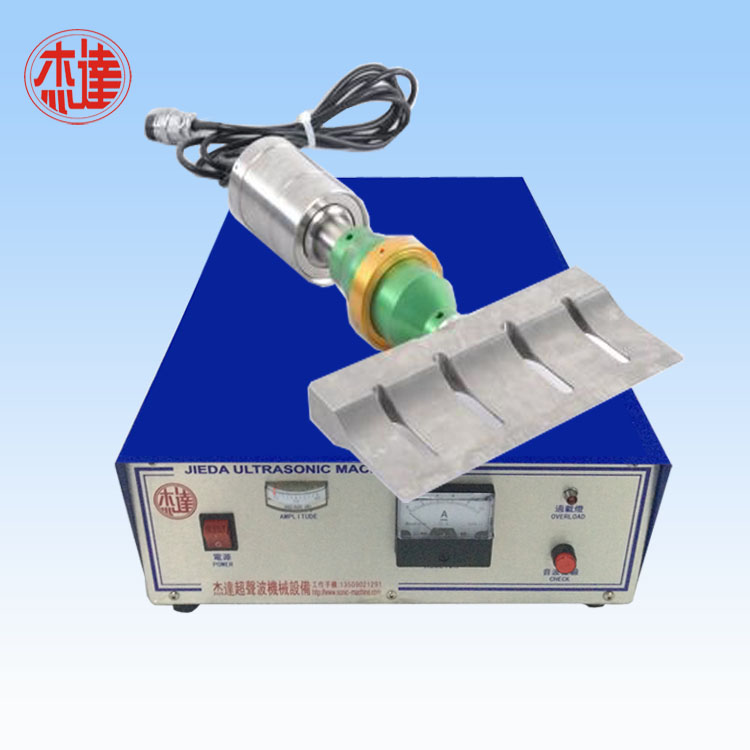 Sistem pemotongan makanan ultrasonik banyak diterapkan pada mesin pemotong makanan, pemotongan kue, pemotongan pizza, pemotongan putus, pemotongan keju, produtan yang membiru, dll.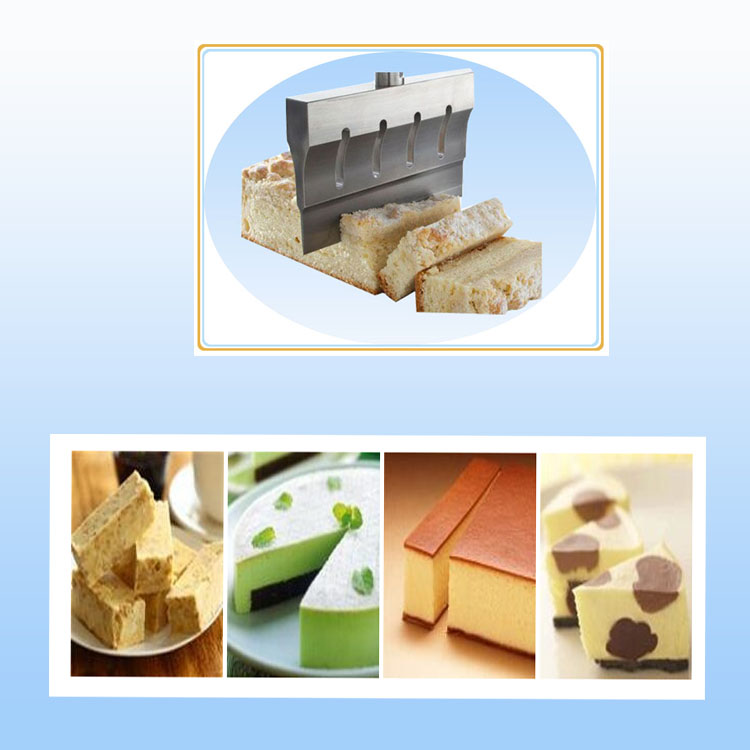 Parameter sistem pemotongan makanan ultrasonik:
| | | | | |
| --- | --- | --- | --- | --- |
| Model | Frequency | Power | Width of cutter | High of cutter |
| JDC80 | 40khz | 500watt | 80mm | 70mm |
| JDC100 | 20khz | 800watt | 100mm | 128mm |
| JDC152 | 20khz | 1200watt | 152mm | 258mm |
| JDC255 | 20khz | 1000watt | 255mm | 128mm |
| JDC305 | 20khz | 1500watt | 305mm | 128mm |
| JDC350 | 20khz | 1600watt | 350mm | 128mm |
Layanan:
Garansi 1,12 bulan untuk mesin.
2. Memberikan konsultasi teknis gratis dan layanan pemeliharaan terkait lainnya.
3.12-24 jam layanan online untuk setup dan perbaikan dasar.
4. Pastikan persediaan suku cadang.
Informasi perusahaan:
JIEDA Ultrasonic Equipment Technology Co, Ltd memiliki lebih dari sepuluh tahun pengalaman dalam pengembangan peralatan mekanik, nikmati reputasi baik di bidang ini. Dan memiliki banyak pelanggan setia baik di dalam maupun di luar negeri.
Produk utama: Ultrasonic System, Ultrasonic Topeng Membuat Mesin, Ultrasonic Punching Machine, Ultrasonic Quilting Machine, Ultrasonic Transducer, Ultrasonic Horn, Ultrasonic Generator, Ultrasonic Plastic Welding Machine, Non Woven Laminating Machine, Ultrasonic Cutting Machine, dll.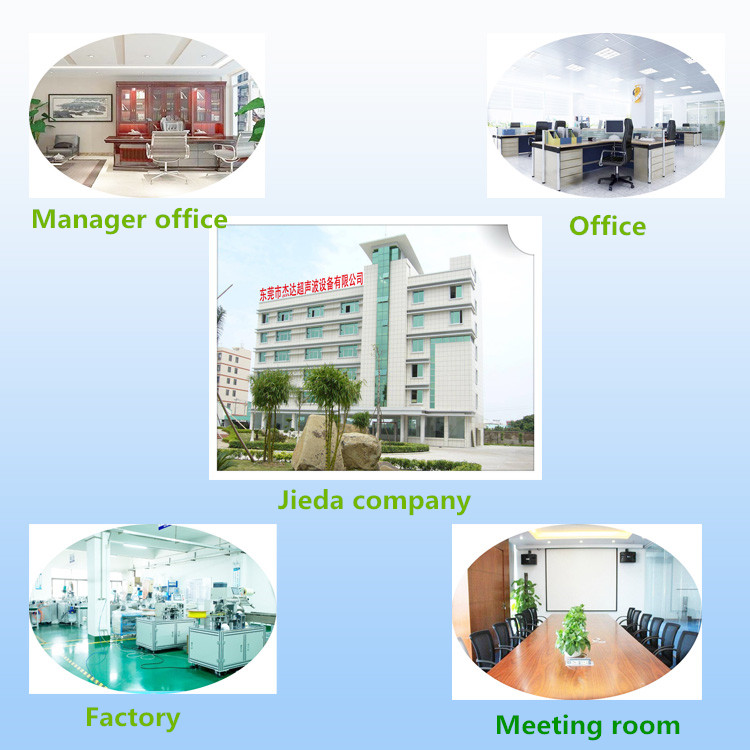 FAQ:
T: Berapa lama kita akan mendapatkan mesin?
J: Kami dan klien kami biasanya memilih pengiriman melalui laut, jadi begitu Anda memesan, kami akan mengatur pengiriman dalam 3 hari, dan sekitar 7-35 hari (tergantung pada port tujuan) Anda akan mendapatkan mesinnya.
T: Apakah kita masih perlu memasang mesin setelah kita mendapatkannya?
J: Kami akan menyesuaikan mesin sebelum kami mengirimkannya kepada Anda, kami juga akan mengirimkan video dan manual untuk mengajari Anda cara menggunakan mesin.
T: Bagaimana dengan garansi Anda?
J: Garansi kami adalah 1 tahun, semua bagian mesin bisa diganti secara gratis dalam waktu 1 tahun jika rusak (tidak termasuk buatan manusia)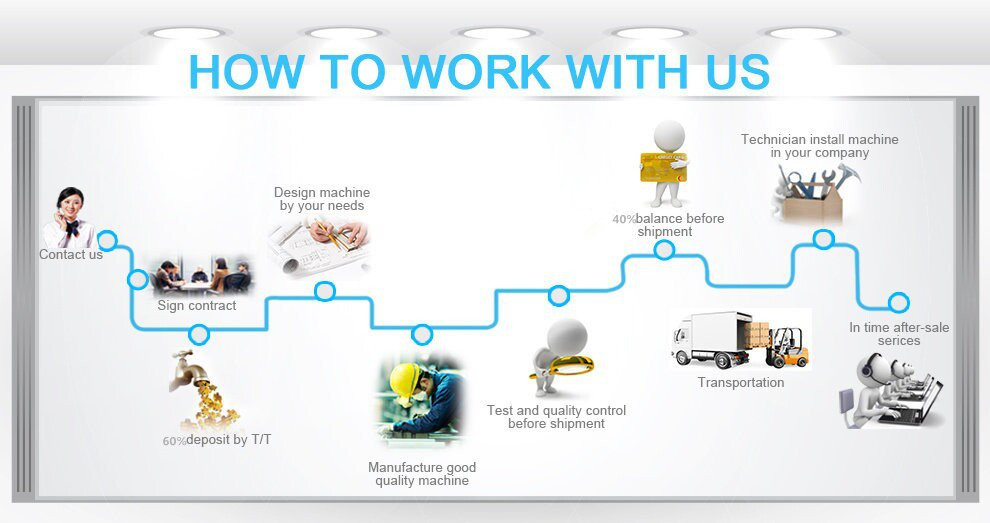 Kategori Produk : Sistem Ultrasonik