Ultrasonic Cake Cutting Machine
Ultrasonik kue mesin pemotong adalah jenis peralatan pemotongan peralatan meja . Mesin ini mendukung berbagai mode pemotongan di layar operasi, mudah dioperasikan. Selain itu, mesin dengan fitur kecil dalam volume, mudah dibawa; keamanan: otomatis berhenti memotong saat seseorang campur tangan. Berbagai jenis makanan bisa dipotong oleh mesin pemotong ultrasonik , seperti kue bundar atau lonjong, pizza, sandwich.
Fitur mesin pemotong kue ultrasonik:
1.non-stick knife
Permukaan yang dipotong halus dan indah.
3. sistem posisi otomatis
4.Menyediakan berbagai mode potong: bulat, iris, persegi panjang, segitiga
Aplikasi kue, roti, pizza, sandwich.
Parameter mesin pemotong kue ultrasonik:
frequency




20-40khz




power




4Kw




speed

60knives/min

knife

titanium

cut type

r

ound, sliced, rectangular, triangular




cutting height




60mm or 80mm




cutting size




Round: up to 12 inches

Square: up to 600mm * 400mm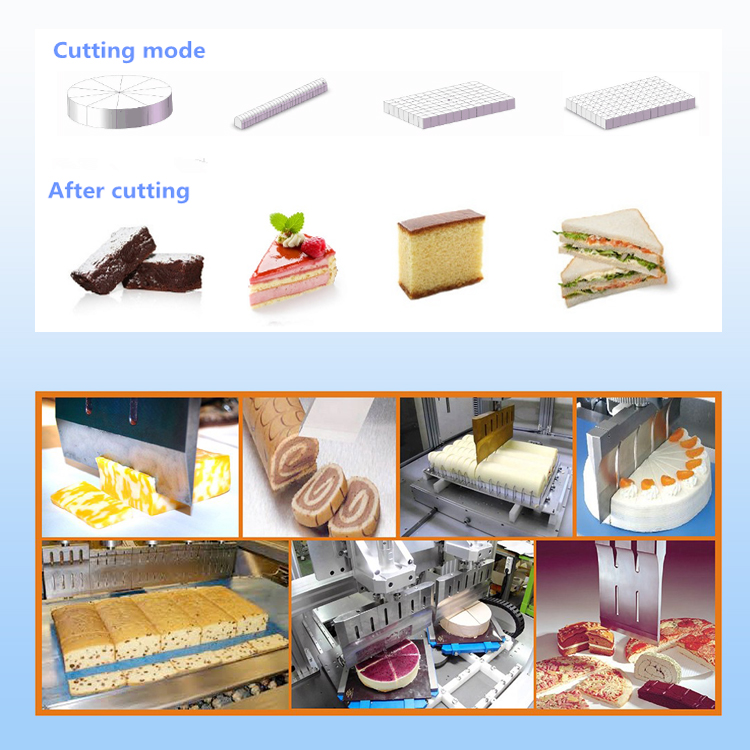 Pengepakan:
1. Mesin yang lengkap akan ditransfer dalam satu kotak kayu (atau sesuai dengan kebutuhan pelanggan), tidak memerlukan biaya pemasangan tambahan.
2. Desain instalasi mesin bersikeras pada prinsip "manusiawi", pemasangannya sederhana dan nyaman.
3 . Ada beberapa tanda pada mesin sehingga Anda dapat menemukan setiap bagian dengan mudah, dan beberapa instruksi penginstalan, gambar, video akan disediakan untuk referensi Anda.
Layanan:
Garansi 1,12 bulan untuk mesin.
2. Memberikan konsultasi teknis gratis dan layanan pemeliharaan terkait lainnya.
3.12-24 jam layanan online untuk setup dan perbaikan dasar.
4. Pastikan persediaan suku cadang.
Informasi perusahaan:
JIEDA Ultrasonic Equipment Technology Co, Ltd memiliki lebih dari sepuluh tahun pengalaman dalam pengembangan peralatan mekanik, nikmati reputasi baik di bidang ini. Dan memiliki banyak pelanggan setia baik di dalam maupun di luar negeri.

Produk utama: Ultrasonic Punching Machine, Ultrasonic Quilting Machine, Ultrasonic System, Ultrasonic Transducer, Ultrasonic Horn, Ultrasonic Generator, Ultrasonic Plastic Welding Machine, Non Woven Laminating Machine, Ultrasonic Cutting Machine, dll.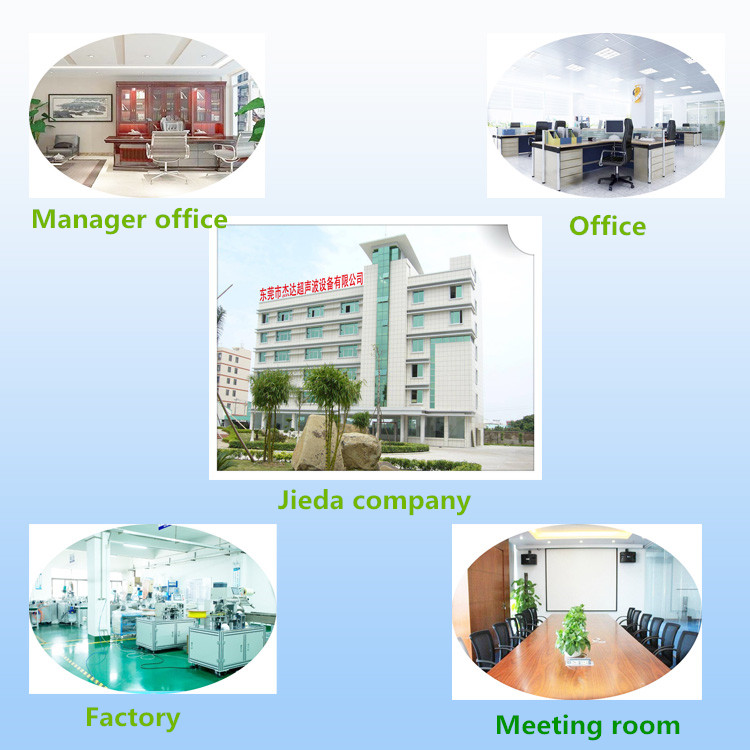 FAQ:
T: Berapa lama kita akan mendapatkan mesin?
J: Kami dan klien kami biasanya memilih pengiriman melalui laut, jadi begitu Anda memesan, kami akan mengatur pengiriman dalam 3 hari, dan sekitar 7-35 hari (tergantung pada port tujuan) Anda akan mendapatkan mesinnya.
T: Apakah kita masih perlu memasang mesin setelah kita mendapatkannya?
J: Kami akan menyesuaikan mesin sebelum kami mengirimkannya kepada Anda, kami juga akan mengirimkan video dan manual untuk mengajari Anda cara menggunakan mesin.
T: Bagaimana dengan garansi Anda?
J: Garansi kami adalah 1 tahun, semua bagian mesin bisa diganti secara gratis dalam waktu 1 tahun jika rusak (tidak termasuk buatan manusia)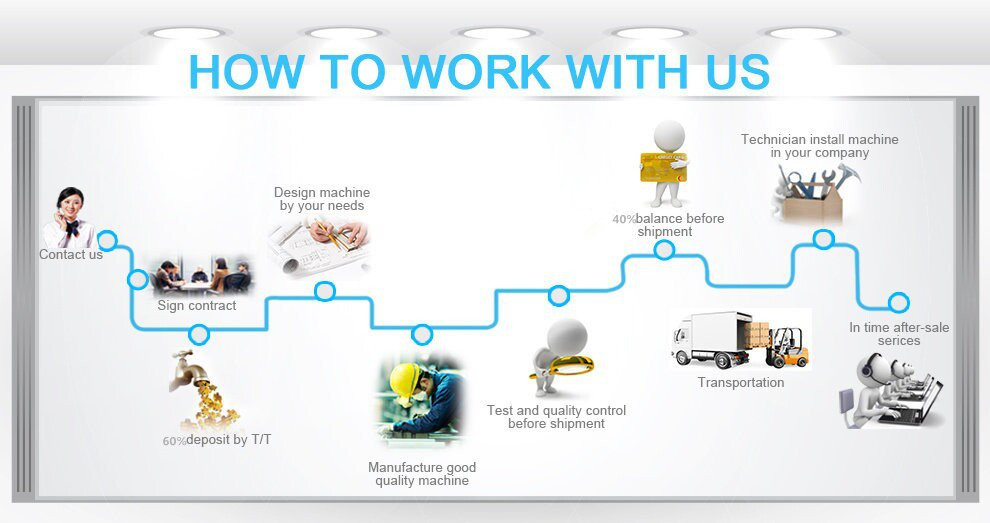 Kategori Produk : Sistem Ultrasonik