Mesin Pengelasan Termoplastik Ultrasonik:
Mesin las ultrasonik adalah desain peralatan untuk bahan termoplastik, banyak digunakan pada mainan plastik, industri alat tulis, industri elektronik, industri makanan, industri plastik, dan lain-lain. Tukang las termoplastik ultrasonik Jieda dengan desain penalaran, mengadopsi kompensasi otomatis tanpa penyesuaian manual, mudah dioperasikan dan lebih konklusif untuk pekerja .
Fitur mesin pengelasan plastik ultrasonik:
1. Daya keluaran yang kuat dan stabil, karena keramik piezoelektrik diimpor dari Jepang.
2. Kompensasi otomatis untuk rangkaian kontrol umpan balik dapat diperpanjang untuk umur pemakaian mesin las.
3. Foot switch bisa digunakan tanpa pemanasan awal, nyaman berkapasitas tinggi.
4. Kontrol waktu menggunakan saklar kode digit tiga digit, presisi 1/100 detik disesuaikan.
5. Bersikaplah kompatibel dengan mesin otomatis atau mesin tas.
6. Bisa disesuaikan sesuai kebutuhan pelanggan. Untuk bahan yang sesuai: PP PVC PE ABS dll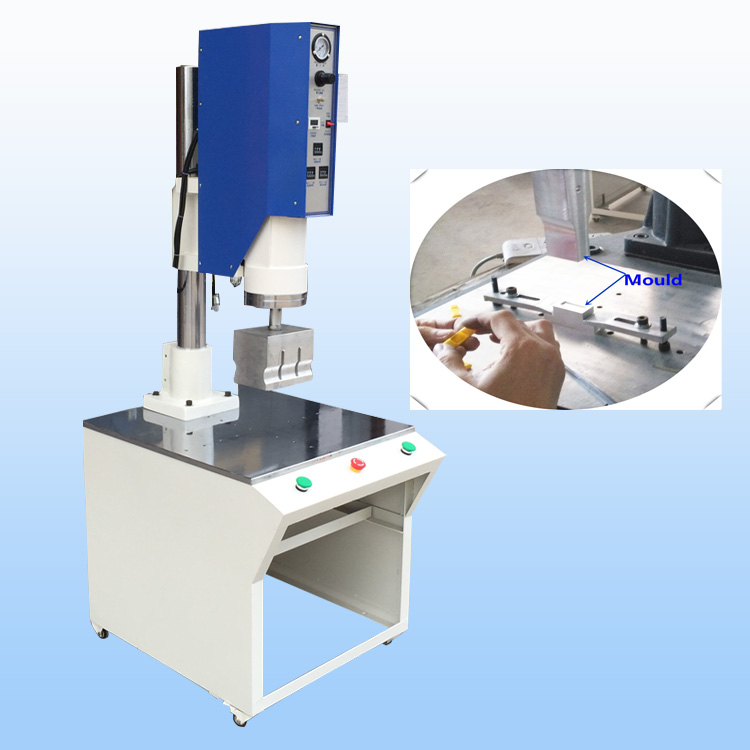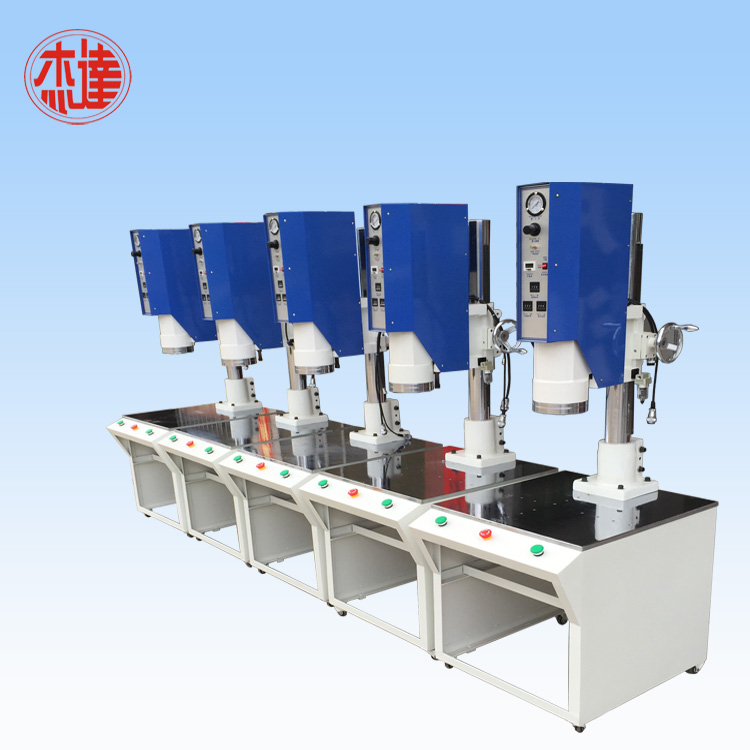 Parameter teknis mesin las plastik ultrasonik:
output power (W)

1500

2000

2200

2600

frequency

20KHz

15KHz

input voltage

AC220V

welding head stroke

80mm

oscillating system

Self-excited oscillation circuit

output time

0.01-9.99S

current directions

output amplitude of the table instructions

pressure

pressure range of 1-7bar

power output range

1-6 stall continuously adjustable

vibration head cooling system

air-cooled

welding area (mm)

150

190

210

220

Dimension

600 × 680 × 1780

net

145kg

150kg

156kg

168kg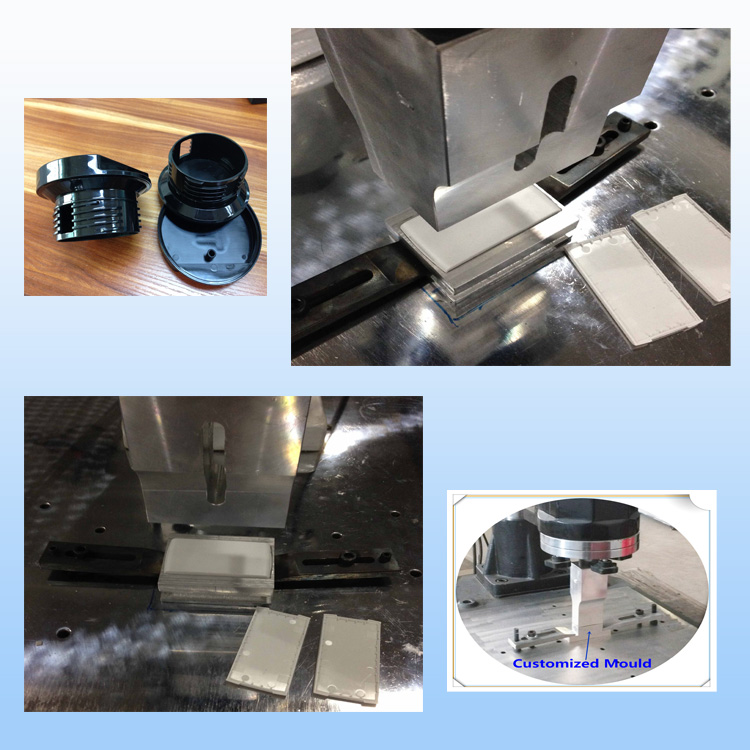 Pengepakan:
1. Mesin yang lengkap akan ditransfer dalam satu kotak kayu atau sesuai dengan kebutuhan pelanggan, tidak perlu biaya instalasi tambahan
2. Desain instalasi mesin bersikeras pada prinsip "manusiawi", instalasi sederhana dan mudah.
3. Ada beberapa tanda pada mesin sehingga Anda dapat menemukan setiap bagian dengan mudah, dan beberapa instruksi instalasi, gambar, video akan disediakan untuk referensi Anda.
Layanan:
Garansi 1,12 bulan untuk mesin.
2. Memberikan konsultasi teknis gratis dan layanan pemeliharaan terkait lainnya.
3.12-24 jam layanan online untuk setup dan perbaikan dasar.
4. Pastikan persediaan suku cadang.
Informasi perusahaan:
JIEDA Ultrasonic Equipment Technology Co, Ltd memiliki lebih dari sepuluh tahun pengalaman dalam pengembangan peralatan mekanik, nikmati reputasi baik di bidang ini. Dan memiliki banyak pelanggan setia baik di dalam maupun di luar negeri.

Produk utama: Ultrasonic Plastic Welding Machine, Ultrasonic Quilting Machine, Ultrasonic System, Ultrasonic Transducer, Ultrasonic Horn, Generator Ultrasonic, Mesin Laminating Non Woven, Mesin Ultrasonic Punching, Mesin Pemotong Ultrasonik, dll.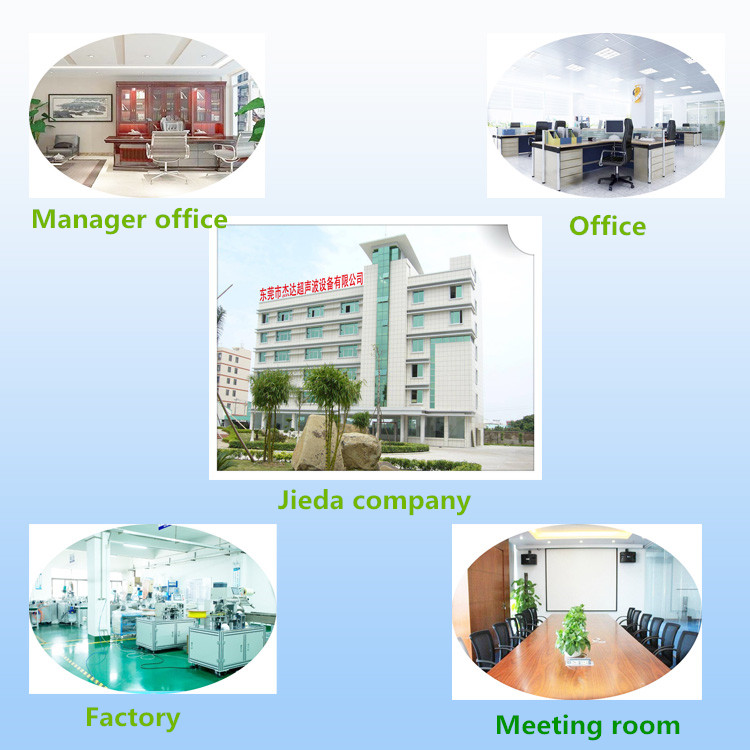 FAQ:
T: Berapa lama kita akan mendapatkan mesin?
J: Kami dan klien kami biasanya memilih pengiriman melalui laut, jadi begitu Anda memesan, kami akan mengatur pengiriman dalam 3 hari, dan sekitar 7-35 hari (tergantung pada port tujuan) Anda akan mendapatkan mesinnya.
T: Apakah kita masih perlu memasang mesin setelah kita mendapatkannya?
J: Kami akan menyesuaikan mesin sebelum kami mengirimkannya kepada Anda, kami juga akan mengirimkan video dan manual untuk mengajari Anda cara menggunakan mesin.
T: Bagaimana dengan garansi Anda?
J: Garansi kami adalah 1 tahun, semua bagian mesin bisa diganti secara gratis dalam waktu 1 tahun jika rusak (tidak termasuk buatan manusia)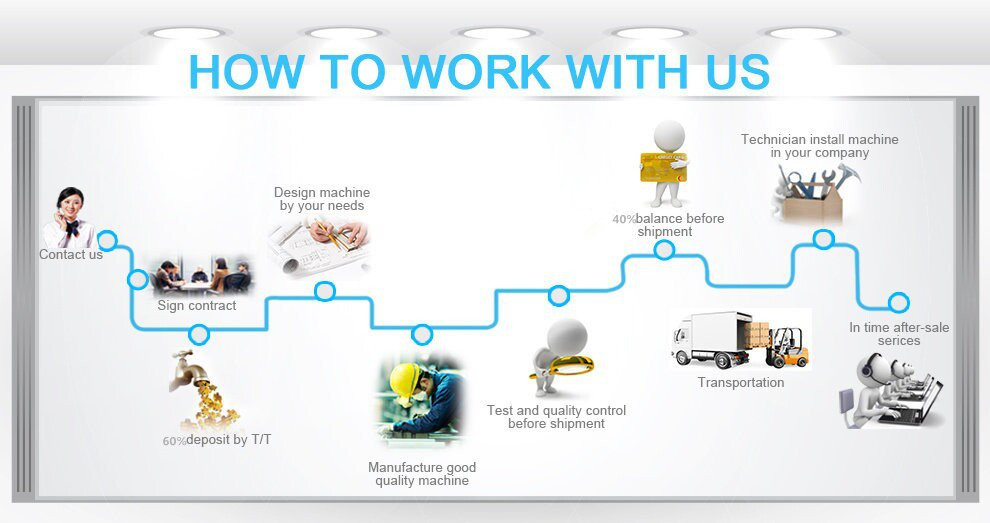 Kategori Produk : Ultrasonic Plastic Welding Machine